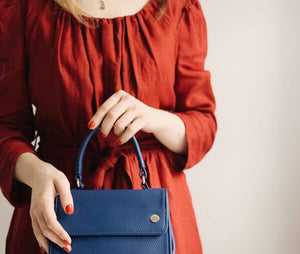 A FUSION OF QUALITY AND ARTISTIC INGENUITY.

 
The epitome of classic glamour, the Evangeline ring features a dual delicate band accentuate by spheric motif that can be worn on its own or styled in fabulous looks.
.925 STERLING SILVER PLATED RHODIUM
. All Mystigrey silver jewelry pieces are made from .925 sterling silver, which is 92.5% silver, the highest quality for silver jewelry. A rhodium plating is added to enhance the luster and durability of the jewelry, offering a beautifully shiny finish and greater protection for sensitive skin.
THE BEAUTY OF RHODIUM
. Rhodium is a metal in the same elemental group as the noble platinum. Its exceptional heft and light-reflecting properties enhance the durability and finish of sterling silver, preventing tarnish and reducing the need for regular polishing.
SKIN-FRIENDLY JEWELRY.
 Our jewelry is skin-friendly and appropriate for sensitive skin. The high-quality materials and craftsmanship of the pieces mean they will not corrode or irritate the skin, ensuring they can be worn on a day-to-day basis without issues.
AVAILABLE IN 2 METAL HUES

 
. The ring is available in .925 Sterling Silver Plated Rhodium and in 18K Gold Plated.